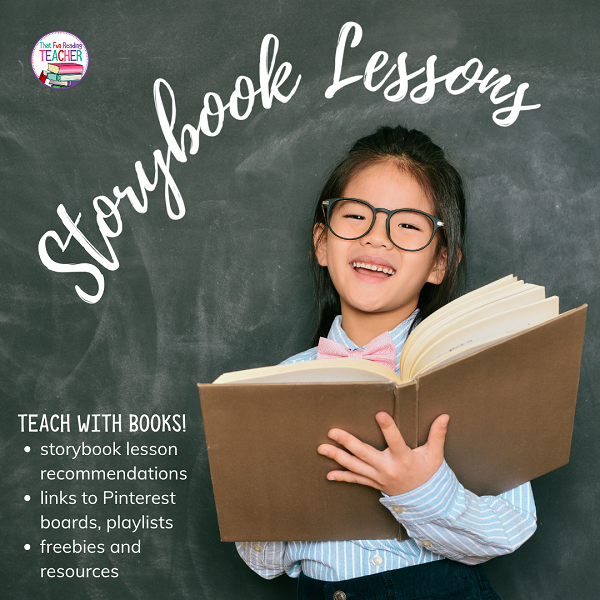 Do you teach with children's books? Storybook lessons are fun and engaging!  If you subscribe to this website, you already have this one:
(One of these days I'll write a post about what inspired it, and why my students think it's hilarious). 
Check out the links below (and check back for updates!)
---
---
What Reading Buddies Do

The difference between

Letters & Words
---
Dealing With Feelings Everything Bundle (current & future TpT DWF stories and products)

All about Feelings (color) & When I Feel… (Sad, Angry, Frustrated, Anxious, Overwhelmed…[color + bw) are gender specific storybook lessons. This pack contains the entire collection, along with visuals and activities. If you own part of this bundle and wish to upgrade, simply purchase it, then contact TpT for a refund on your original purchases!

What Kind Kids / Classmates Do
---
| | |
| --- | --- |
| Why write in the summer? | What Happy Kids say and do. |
Pinterest boards with Children's Stories that teach!
---
---
---
Blog Posts with Book Recommendations: