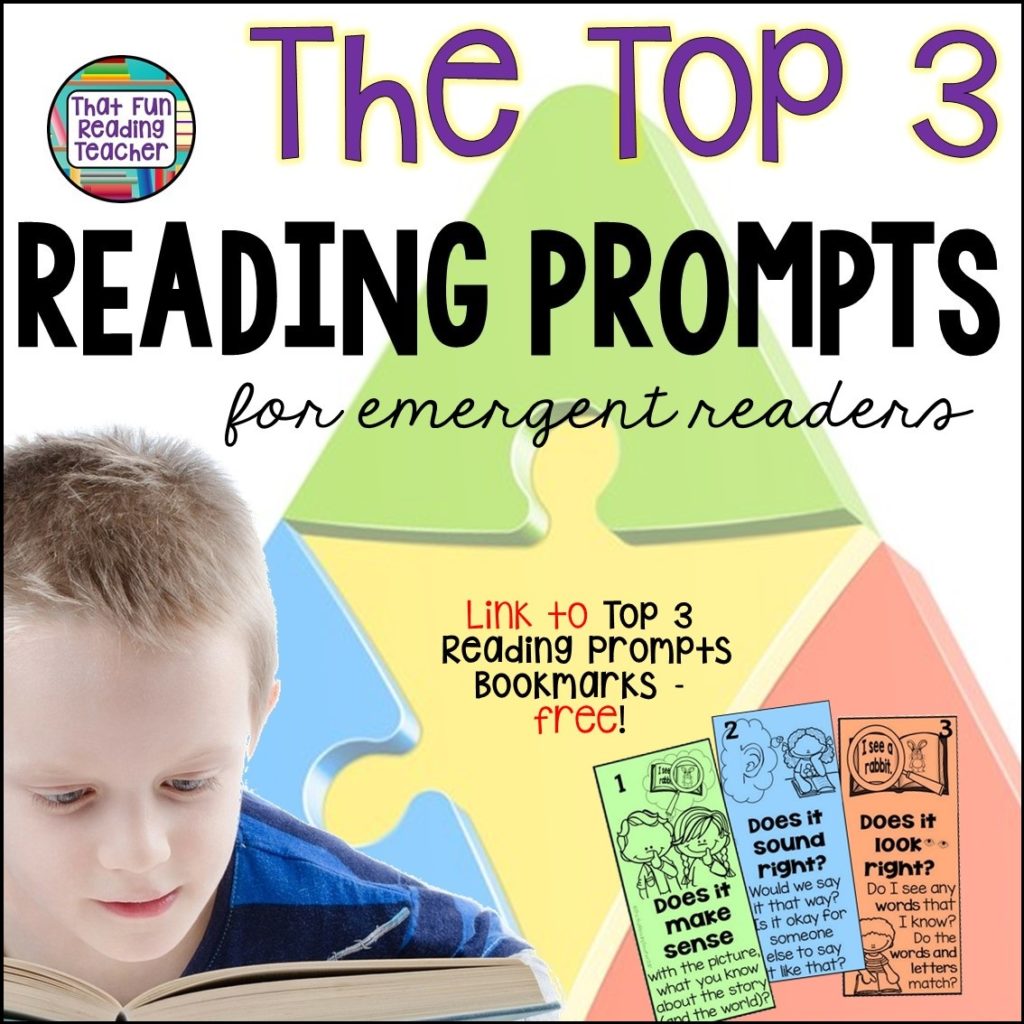 Are you teaching emergent readers the very basics of reading, and overwhelmed by the avalanche of reading prompts to choose from? The following top three prompts were the most emphasized part of our Reading Recovery training, because they form the basis of what good readers naturally do. The founder and creator of the Reading Recovery program, Marie Clay, studied the strategies proficient readers used and learned that children have the most success reading when they use meaning as their primary source of information (ensuring the story made sense), then language structure (how the words sound together, ordered properly in the manner we would use them in speaking the language) and finally the 'visual information' (the 'looking' at the words, letters, punctuation, etc. part of reading).
Here is a brief summary of the three top reading prompts:
If something does not make sense, sound right or look right, go back and reread from the beginning of the sentence. It is important to prioritize these in order. Ensuring that a child makes his or her reading makes sense and sounds right should be well-established before switching focus to checking letters or words.
By all means model it, but get the first two strategies established first. If these seem to be forgotten when moving on to 'looking', drop the focus on looking and go back and refocus for a while.
Why only three prompts?
These three prompts are the foundation of what good readers do. Good readers make sure that what they read makes sense, sounds right and looks right.  Other strategies fall under these, and do have their place. It can get complicated for kids to have to memorize a long list of strategies. My students have had most success when they know the top three prompts initially, then additional strategies (i.e. Chunky Monkey) for something that they truly need prompting for. Every child does not need to learn every prompt out there!
The three top prompts bookmarks – free!
I have just redesigned line art printable bookmarks with visual and contextual examples for each prompt, and a fourth bookmark summarizing all of the prompts together. These were previously color and a subscriber gift. I ran into some complications with my blog, and apologize to those of you who have been waiting for them!
I am putting together a new subscriber gift and will keep you all posted. In the meantime, here are the new, easier to access, free bookmarks!  
What has been your experience with using reading prompts to teach emergent readers? Please share in the comments!
---
Related:
---